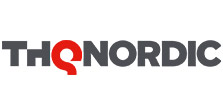 THQ Nordic acquires, develops and publishes PC and console games for the global games market. The core business model consists of acquiring established but currently underperforming franchises and successively refining them.
The Company focuses on owning its own franchises and developing and publishing these, and as of 31 October 2016 had around 75 owned franchises in the portfolio. The Company also publishes game titles for various strategic partners and as at the same date had around 60 published titles in its portfolio.
The Company has a global presence, with its Group head office in Karlstad, Sweden and its operational head office in Vienna, Austria. As of 31 October 2016 the Company had four internal game development studios – two in Sweden, one in Germany and one in the US – and contracts with 19 external game studios in a number of different countries. As of the same date the Company employed more than 370 people, of whom around 30 are employed within publishing operations, around 70 within internal game development and more than 270 are contracted external game developers. The Groups' Founder , CEO and largest owner Lars Wingefors is stationed at the Groups' head office in Karlstad and has over 20 years of experience in the games industry and as entrepreneur.
The story of THQ Nordic began in 2011 when the Company acquired all the franchises of the Austrian game publisher JoWooD, which was at that time a listed company that had become insolvent. A new and important chapter in the story of THQ Nordic was written in 2013 when a number of strong franchises were acquired from the American game publisher THQ Inc., which at that time had become insolvent.
Financially, THQ Nordic has developed strongly in recent years. Growth in the first nine months of 2016 was 52% compared with the same period in 2015 and average annual growth in 2014 and 2015 was 44%. The underlying EBIT margin was 31% in the first nine months of 2016 and 37% in 2015.
For more information, please visit: www.thqnordic.com or www.thqnordic-investors.com
---